Compact! - Powerful! - Brilliant! - Sharp!
German Technology - Made in China!
PRIME RGB 5300 is a full-color laser projector designed for large-scale indoor shows and also for small-scale outdoor events.
Its compact size and extremely powerful output have made it a perfect choice for mobile show applications as well as fix installation projects!
Specifications
Light Source
Red : 1360 mW @ 637nm Single Mode Direct-Inject diodes
Green : 2000 mW @ 520nm Multi-Mode Direct-Inject diodes
Blue : 2000 mW @ 445nm Multi-Mode Direct-Inject diodes
(462nm on-request)
Total Output @ Projector Window: 4500mW~4900mW
Beam Diameter(Projector Window) : < 4 mm
Divergence (Full angle) : < 1 mrad (Full angle)
Modulation : Analog 50KHZ
Laser Class : Class IV
Scanner
Galvo : 40K (EMS 8000 60K upon request)
Scan Angle : 60° Max (Optical)
Interfaces & Controls
Control : ILDA in (Differential) , ILDA out
Safety : Key Switch , FDA Scan-safe Switch
Remote Interlock : 3 pins XLR
Scan Image Invert : Invert – X , Invert – Y
Color adjustment : Intensity R, G, B (0-100%)
Mains : Neutrik PowerCon®
Optional Components
Controller : Moncha.net (upon request)
Window Protection : Slide-type window Cover / Hardware mask (upon request)
Thermal Control
Cooling : TEC Peltier Elements
Ventilation : 40mm Low noise fan * 4
Electric
Operating Voltage : AC 110V-240V
Power Consumption: 280W Max
Physical
L * W * H : 334mm * 232mm * 165mm (Without Yoke, Without feet)
Weight : 12.5 kg (Without Yoke)
Housing Materials : Black Anodized Aluminum
IP grade : IP54
Packaging : Flight case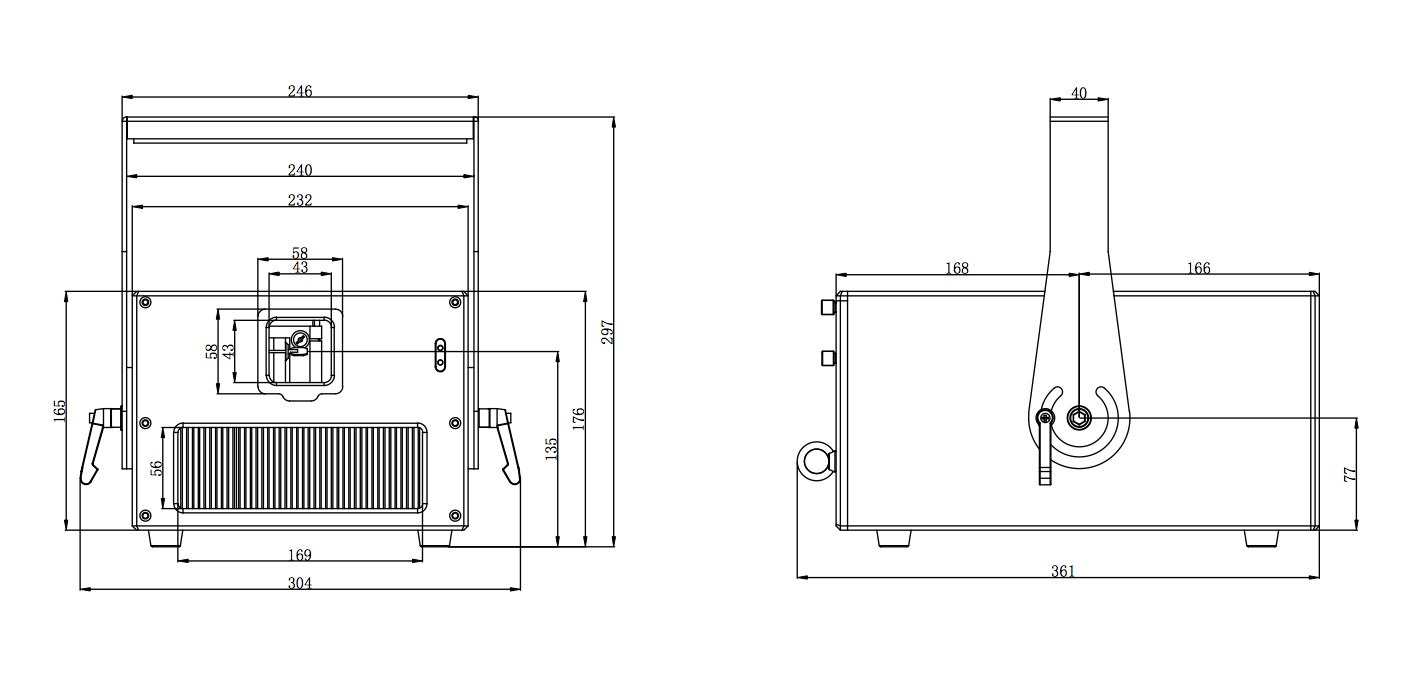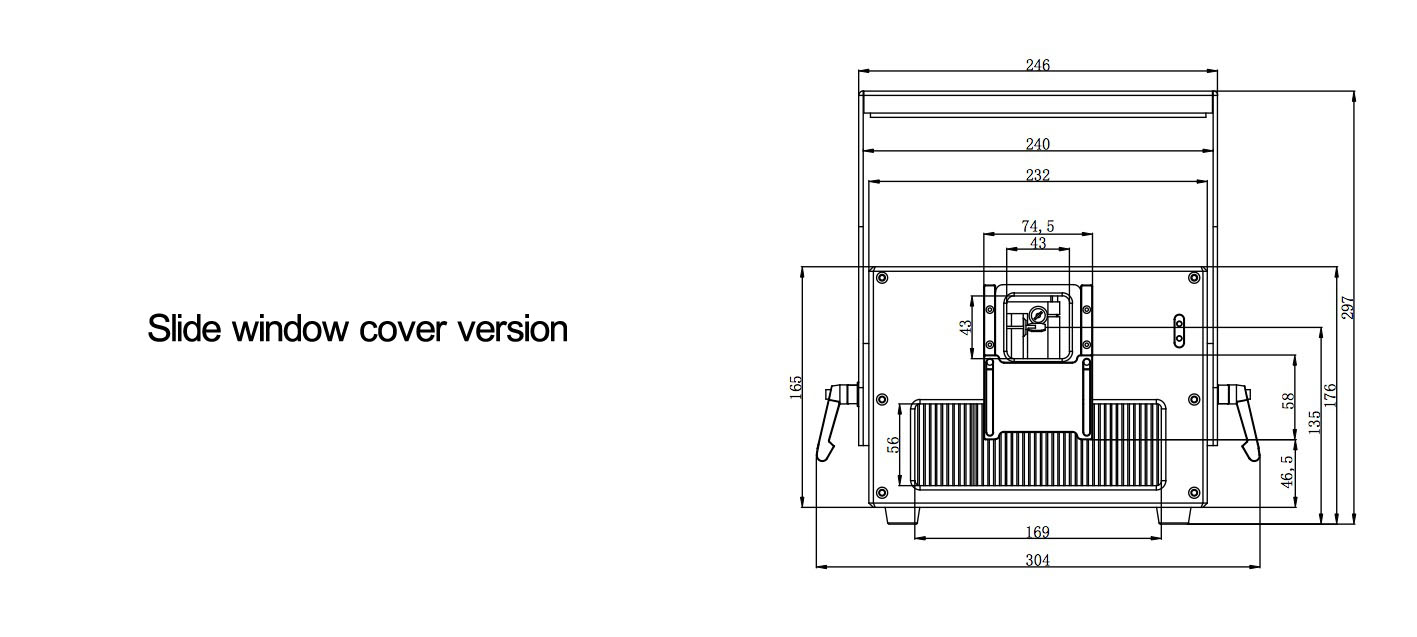 Compliance
Compliance: FDA/CDRH, CE, RoHS
Warranty
Warranty: 24 months parts and labor
上海ShangHai:+86 13501747194
北京BeiJing: +86 13910774337
东京Tokyo: +81 42 310 1610
首尔Seoul: +82-2-579-6447